When it comes to eye-catching signage solutions, Led Sign Bazar is a name you can trust. Established in 2006, they have an impressive track record of 2500 completed signboard projects with 20 ongoing ones. In this article, we'll explore the world of signage, focusing on the versatile options of UV printed and 3D acrylic letters signs offered by Led Sign Bazar. UV Printed and 3D Acrylic Letters Signs Dhaka BD.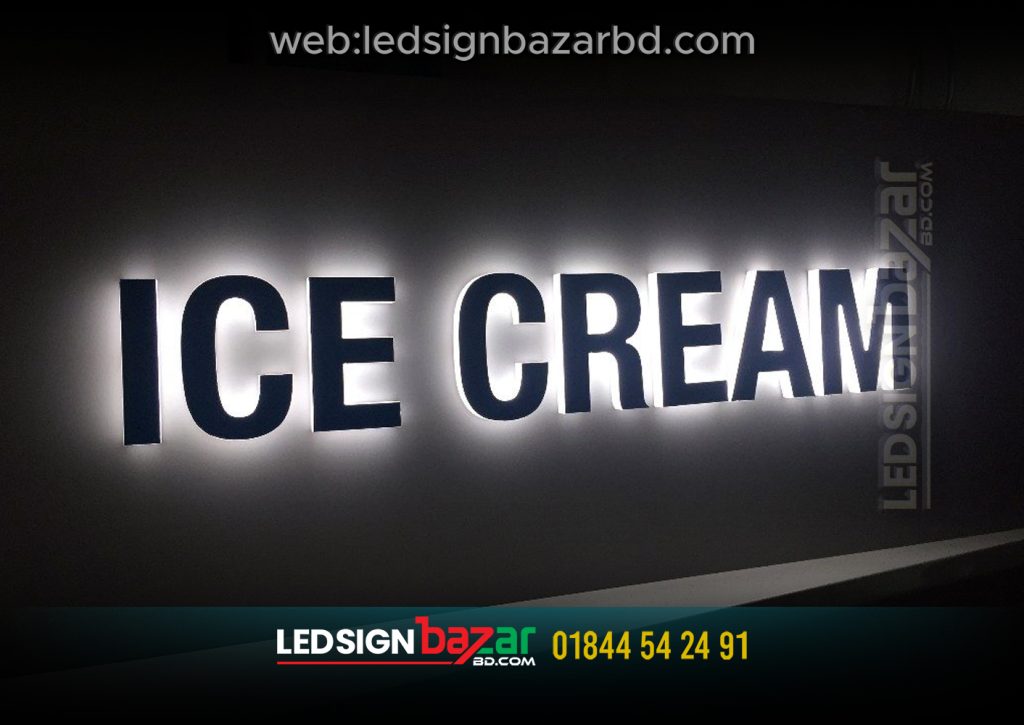 Flat Cut Acrylic Letters: Sleek and Modern
Flat cut acrylic letters offer a sleek and modern aesthetic for your signage needs. Led Sign Bazar's expertise in crafting precise and sharp-edged letters ensures a professional and visually appealing result.
3D Acrylic Letters: Adding Depth and Dimension
3D acrylic letters provide an extra dimension to your signs, making them stand out. The three-dimensional effect creates a captivating visual impact that's hard to ignore.
Illuminated Acrylic Letters: Shine Bright, Day and Night
Illuminated acrylic letters are designed to shine brightly, whether it's day or night. They add a touch of elegance and visibility to your business, attracting attention around the clock.
Edge-Lit Acrylic Letters: A Unique Glow
Edge-lit acrylic letters have a unique lighting effect, with the light source embedded along the edges, creating a visually appealing glow that's both modern and attention-grabbing.
Painted Acrylic Letters: Personalized Color Choices
Led Sign Bazar offers painted acrylic letters, allowing you to choose custom colors and finishes that match your brand or design concept.
Mirror Acrylic Letters: Reflecting Elegance
Mirror acrylic letters add a touch of elegance and reflection to your signage, making it both stylish and attention-catching. UV Printed and 3D Acrylic Letters Signs Dhaka BD.
Frosted Acrylic Letters: A Soft and Stylish Option
Frosted acrylic letters have a matte finish, providing a soft and diffused appearance that's both stylish and understated.
UV Printed Acrylic Letters: High-Resolution Graphics
UV printing technology allows for high-resolution, full-color graphics and designs to be directly printed onto acrylic letters. This creates stunning and vibrant visuals that pop.
Gold or Silver Leaf Acrylic Letters: A Touch of Luxury
For a luxurious touch, consider gold or silver leaf acrylic letters. These letters are coated with a layer of genuine gold or silver leaf, creating a premium and opulent look.
Translucent Acrylic Letters: Radiating Light
Translucent acrylic letters allow light to pass through them, creating a stunning effect, often used in combination with illumination for a mesmerizing result.
Clear Acrylic Letters: Modern and Minimalist
Clear acrylic letters offer a modern and minimalist aesthetic, making them a versatile choice for various signage needs.
Acrylic Block Letters: Bold and Substantial
Acrylic block letters are thicker and blocky in design, offering a bold and substantial appearance that's perfect for making a statement.
Prismatic Acrylic Letters: Dazzling and Reflective
Prismatic acrylic letters have a unique prismatic or diamond-cut face, creating a dazzling and reflective effect that's truly attention-grabbing.
Fluorescent Acrylic Letters: Glowing Bright
Fluorescent acrylic letters are made from fluorescent acrylic, which glows brightly under UV or blacklight, adding an element of excitement to your signage.
Acrylic Script Letters: Cursive Elegance
Script letters in acrylic are cursive and elegant in style, adding a touch of sophistication to your signs.
Led Sign Bazar combines craftsmanship, technology, and creativity to offer a diverse range of acrylic letters to meet your unique signage needs. Whether you want a sleek modern look, a three-dimensional effect, or a touch of elegance, Led Sign Bazar has the expertise to make your signage visions a reality.