Introduction
Outdoor and Indoor LED Display Signboards Bangladesh, Bangladesh. The best source for premium LED display signboards can be found in Dhaka, Bangladesh, at LED Sign Bazaar. We specialize in offering premium indoor and outdoor LED solutions that are both aesthetically pleasing and reasonably priced. with a large selection of products and affordable prices. Your one-stop shop for all your LED display needs is LED Sign Bazaar. Outdoor and Indoor LED Display Signboards Bangladesh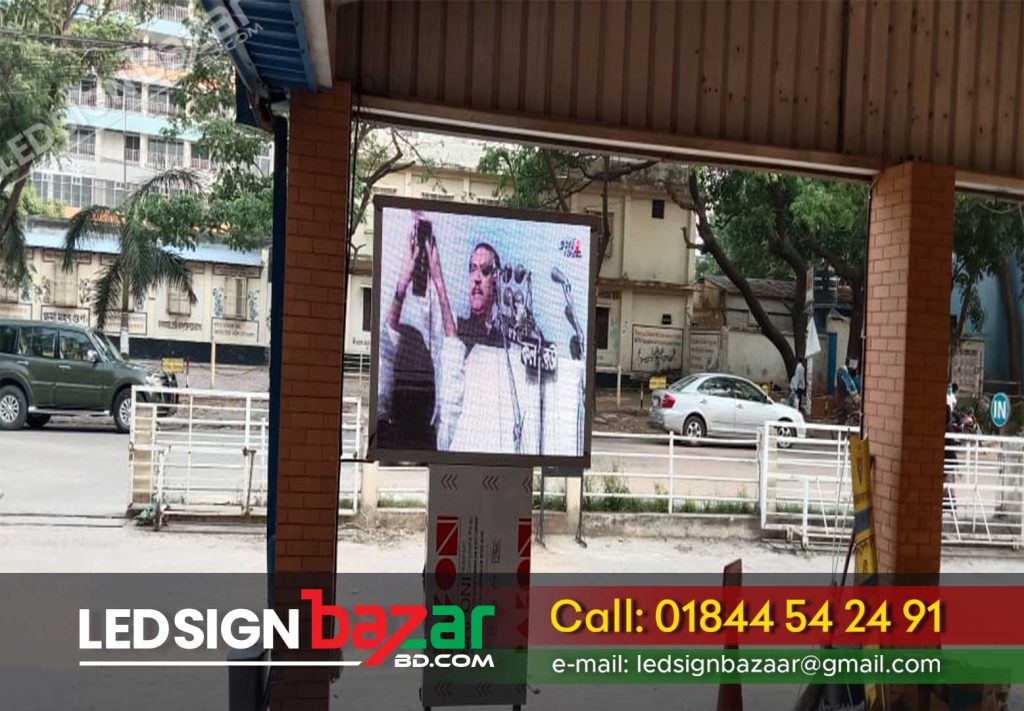 Outdoor LED Signboards: Enhancing Visibility and Impact
Unmatched Outdoor LED Video Walls
At LED Sign Bazaar, we offer state-of-the-art outdoor LED video walls that capture attention and leave a lasting impression. Our P3 LED Digital Indoor Display Screens are engineered to deliver exceptional image quality, vibrant colors, and high resolution. With these cutting-edge displays, your advertising campaigns will come to life, ensuring maximum visibility and impact for your brand.
Reliable and Weather-resistant LED Modules
Our outdoor LED modules, such as the P6 and P8 Digital LED Advertising Display Modules, are designed to withstand the elements without compromising on performance. These modules are weather-resistant, ensuring durability and longevity even in harsh weather conditions. With LED Sign Bazaar's outdoor LED modules, you can confidently display your content outdoors, knowing that it will be visible and impactful at all times
Versatile and Customizable LED Displays
At LED Sign Bazaar, we understand that every business has unique requirements. That's why we offer a wide range of LED display options that are customizable to suit your specific needs. Whether you need a wall-mounted P3 Outdoor LED Display or a full-color P3 LED Module Display, our team of experts will work closely with you to create a solution that perfectly aligns with your branding and advertising goals.
Indoor LED Signboards: Engaging and Captivating Audiences
Captivating P3 Full-Color Modules
For indoor advertising needs, our P3 Full-Color Modules are the perfect choice. These modules provide stunning visuals with their vibrant colors and high-resolution displays. Whether you want to showcase your products, promote special offers, or create immersive experiences, LED Sign Bazaar's indoor LED signboards will captivate your audience and leave a lasting impression.
Premium LED Displays for Indoor Spaces
LED Sign Bazaar offers a wide range of LED displays suitable for indoor spaces of any size. From small businesses to large corporations, we have the right solution for you. Our LED displays are not only visually appealing but also energy-efficient, ensuring that you make a positive impact on the environment while reducing your operating costs.
Why Choose LED Sign Bazaar?
Unbeatable Prices and Value
LED Sign Bazaar is committed to providing our customers with the best value for their money. We offer competitive prices without compromising on the quality of our products. When you choose LED Sign Bazaar, you can be confident that you are getting a high-quality LED display at an affordable price.
Exceptional Customer Service
We prioritize customer satisfaction above all else. Our dedicated team of experts is always ready to assist you throughout your LED display journey. From product selection to installation and maintenance, we are here to ensure a seamless and hassle-free experience for you.
Trusted LED Display Supplier
LED Sign Bazaar is a reputable LED display supplier with a proven track record. We have served numerous clients in Dhaka, Bangladesh, and have earned their trust through our reliable products and exceptional service. When you choose LED Sign Bazaar, you are choosing a partner that is committed to your success.
Conclusion
In conclusion, LED Sign Bazaar is your ultimate destination