Neon signs have taken the world by storm, illuminating spaces with their vibrant hues and adding an unparalleled sense of style and personality. In the heart of Bangladesh, the neon revolution is in full swing, transforming homes, offices, and commercial spaces alike. Join us on a luminous journey as we explore the dazzling realm of neon signs and their myriad applications. Unveiling the Luminescent World of Neon Signs in Bangladesh.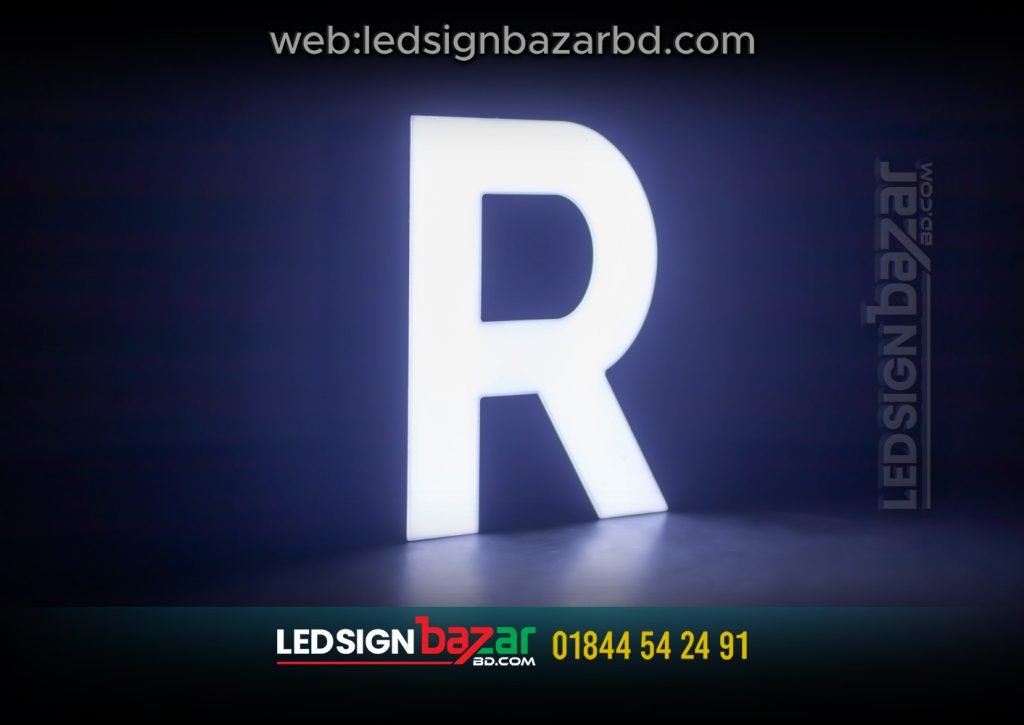 Neon Signs: A Glimpse of Brilliance 🌈
From decorating rooms to elevating the ambiance of a party, neon signs have become synonymous with creativity and individuality. Here are some captivating ways neon signs are making their mark:
Neon art transcends conventional boundaries. It's a fusion of creativity and craftsmanship that results in captivating pieces of art. These neon artworks add a touch of sophistication to any space.
Transforming Spaces with Neon Decor 🏠
Neon signs for wall decor are all the rage. With remote control and dimmable switches, you can effortlessly alter the mood of your room. Whether it's a cozy bedroom, a vibrant game room, or a trendy salon, neon signs create an ambiance that's uniquely yours.
Party in Neon Glow 🥳
Birthdays, baby showers, and weddings in Dhaka, Bangladesh, now come alive with neon. These neon signs, customized for your special day, make celebrations even more memorable. Imagine a neon-lit "Happy Birthday" or "Just Married" sign, adding a magical touch to your event.
Neon Halloween: A Spooky Twist 🎃
Even Halloween gets a neon makeover! LED lamps in ghost, pumpkin, and bat shapes, powered by batteries, create an eerie yet stylish atmosphere. These neon Halloween decorations are a hit among the young and young at heart.
Neon Signs: Crafted with Precision 🎨
Behind every stunning neon sign is a skilled artisan shaping glass tubes with precision. These artisans in Bangladesh bring neon signs to life, ensuring each piece is a masterpiece of light and color.
FAQs: Shedding Light on Neon 💡
Q1: Where can I find custom neon signs in Bangladesh? A1: You can discover custom neon sign makers in Dhaka, Bangladesh, both online and through local artisans.
Q2: How long do neon signs typically last? A2: Neon signs have a lifespan of 8 to 15 years, depending on usage and maintenance.
Q3: Are neon signs energy-efficient? A3: Modern neon signs, especially those using LED technology, are energy-efficient.
Q4: Can I get a neon sign with my company logo in Dhaka? A4: Absolutely! Many neon sign makers in Dhaka offer customization services for business logos.
Q5: What's the average cost of a custom neon sign in Bangladesh? A5: The cost varies based on factors like size, complexity, and design. On average, prices range from 5,000 to 15,000 Bangladeshi Taka.
Conclusion: Brighten Your World with Neon ✨
Neon signs are more than just luminous decorations; they are expressions of your style and imagination. In Dhaka, Bangladesh, these radiant creations are adding a touch of magic to everyday life. So, whether you're looking to transform your living space, create memorable events, or embrace the neon vibe, these signs are the perfect choice.